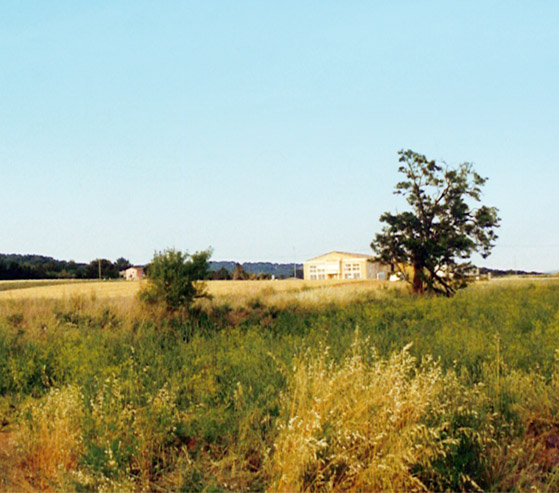 HOLISTICA: HEALTHY WELL-BEING THROUGH PLANTS
Nested in the hollow of the countryside around Aix-en-Provence, at the very heart of Provence, near the Sainte-Victoire Mountain dear to the painter Paul Cézanne, the Holistica Laboratories have chosen a bountiful natural setting for their site. Holistica has not only developed a range of herbal (plant-based) products: it has become the development vector of a fundamental (global) concept : Health which focused on the human being as a whole by means of an holistic approach to life (from the Greek "holos", that is to say, "in its entirety").
Founded in 1986 by Ghislaine Gerber, the Holistica Laboratories have implemented an on-going policy of high quality health food supplements, exclusively based on plants and constituents of natural origin. Their special formulas respond to a search for a more global approach to the needs of the human being. The necessary balance between the micronutriments has always been achieved, along with energetic balance and compatibility between the constituents themselves
Since her childhood Ghislaine Gerber has had a passion for botany. She was fascinated by the power of plants. And, since her beginnings in the professional world, she has never really complied with the health industry based on artificial ingredients. This is why she decided to create Holistica : to bring together a team who, like herself, wished to develop plant-based products: a team with a different way of thinking entwined with a new approach to nutrition as a whole.
From the start Holistica ranked amongst the very first French laboratories to design and develop exclusively plant-based food complements, derived from constituents of natural origin and of high nutritional value. For nearly fifteen years now, the Holistica Laboratories have thus been proposing nutritional complexes, meeting the major requirements of today's men and women to maintain and optimise their health resources. Each of these products combines plants and natural nutrients that best address well-defined, specific aims : Propargile for digestive well-being, Shii-Ta-Ker Holistica for stamina and vitality, the Omegacoeur formula, a Mediterranean composition offering a perfect balance in Omega 3, 6 and 9 fatty acids, to aid blood circulation balance, Omegaline for tissue youth and elasticity, Artrolistic for rheumatic comfort, Menolistica for the well-being of women aged 40, 50 or more, Androlistica for men over 50, Oligophytum, a range of 20 different trace elements for the dispositions concerned, etc.
Holistica today offers an extended range of natural food supplements, each tailored to every specific need.